Every week thousands of great domains expire, are dropped or lost from previous owners and are released back for general registration from CIRA through the TBR session process.

We recommend you search daily in the TBR Backorders section for TBR expiring domains since there is newly added domains to the list everyday up until the TBR session.

Place backorders for all the great domains you would like CatchDrop to catch for you. You could place as many backorders as you want, then lay back and let our sophisticated
Astronaut work his magic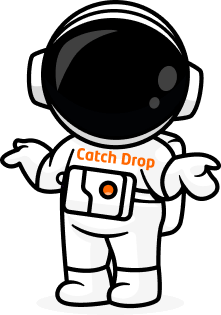 Every Wednesday at 19:00 UTC the TBR session begins and domains drop. CatchDrop will instantly attempt to register for you the domains you backordered

If you are the only one that placed a backorder on a domain and we catch it, you win instant ownership registration rights of the domain for the minimal backorder fee of $18.88
(Includes 1 year Registration fee)

If two or more backorders are placed on a domain we catch, it's placed in a 7 day live public auction and your backorder automatically includes you in the live auction. The highest bidder wins the domain at the end of the auction
Backordered domains are transferred to the winner's RegisterDomain.ca account after successful payment has been processed.